Cargo Company is a transport simulation tycoon game where you make money by transporting passengers, wood, steel, goods, cars, tanks and more - using trains, trucks, busses, and even rockets between planets.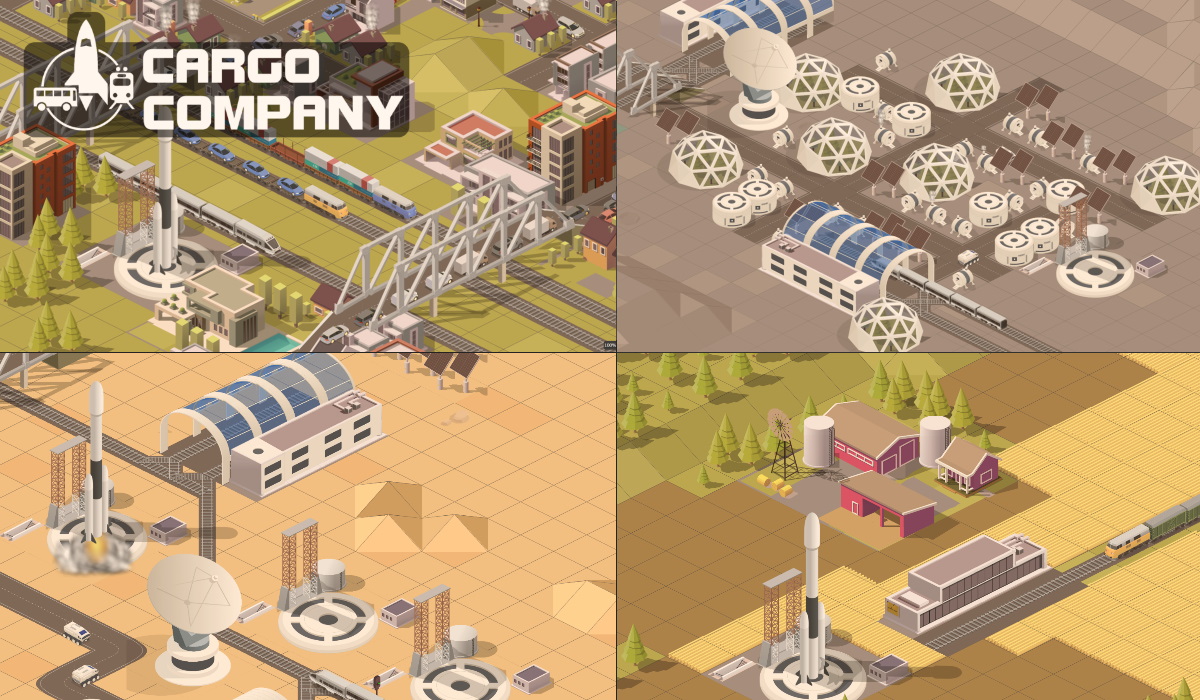 Currently in Development!
The game will be a mixture of
Smart City Plan
and
Business Magnate
, located in the same universe, re-using some of the graphics, with an much improved iso engine. Some enhancements will be merged back into these games once possible.
To create a game which is a lot of fun to play, we plan an extensive closed alpha phase. If you want access to that alpha once available, you can pre-order the game. You'll get a full version including a steam key once (see
development plan
) the game is finished:

Preorder
US$ 9.00 or 9.00 €
| | |
| --- | --- |
| Twitter | Follow the Developer on Twitter |
| Contact | Questions, suggestions, bug reports go here. |
| Newsletter | Subscribe to the newsletter and get a mail once the game is ready. |
| Blog | Read the blog of the developer of this game. |
Wishlist on Steam:
Development Plan:
It's not easy to create a game which is liked by everyone, but we try our best. The plan for creating the game looks like this:
Pre alpha
👈 we are here
Developing the game and taking feedback from anyone
Closed alpha
Keys are sent out to people who
preordered
the game. Game is not feature complete but playable and continously improved. Updates are sent out regularily.
Closed beta
Game is feature complete. Feedback from testers are integrated. Game is polished until the game is interesting, fun and entertaining.
Public release
The game is finished. But we continue to add updates to keep the game interesting.
Download PressKit
Subscribe to Newsletter