Cargo Company is a transport simulation tycoon game where you make money by transporting passengers, wood, steel, goods, cars, tanks and more - using trains, trucks, busses, and even rockets between planets.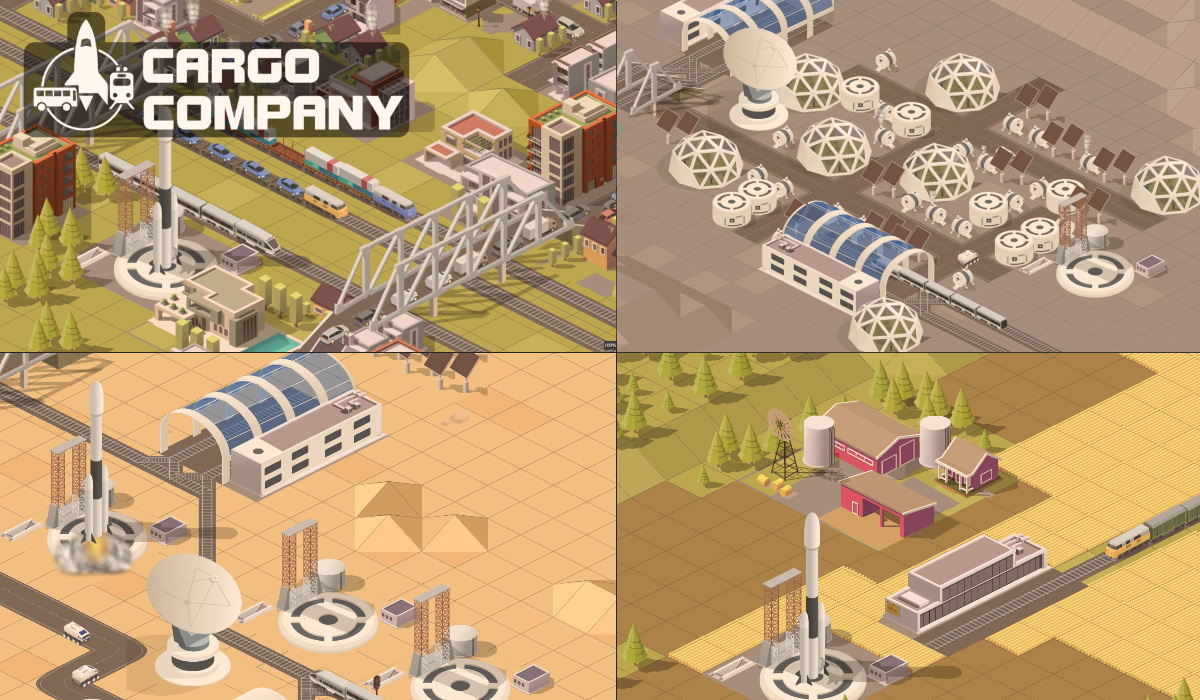 The game will be a mixture of
Smart City Plan
and
Business Magnate
, located in the same universe, re-using some of the graphics, with an much improved iso engine. Some enhancements will be merged back into these games once possible.
Buy
$ 9.99
get a key for playing the game on Steam
Twitter
Follow the Developer on Twitter
Contact
Questions, suggestions, bug reports go here.
Newsletter
Subscribe to the newsletter and get a mail once the game is ready.
Blog
Read the blog of the developer of this game.
Buy on Steam:
Download PressKit
Subscribe to Newsletter